1979 Corvette
07-17-2008, 10:14 PM
Join Date: Mar 2007
Posts: 2
1979 Corvette
---
Ok I have to get rid of my parts car. I finished my 79 about 2 years ago and started working on restoring the parts car but the wife has had enough so its gotta go.
The frame is done. Totally.
The Body isnt, it isnt even on the frame yet.
I have the original tranny that came out but no block.
I will say $4k obo for everything and I will throw in DB new carpet and new door panels from Year One for free.
List of frame stuff:
New Parts:
Bilstein Shocks front and back, (VBP)
Monoleaf fiberglass spring front and back (fully adjustable), (VBP)
Steering components,
Brake lines, pads, calipers, rotors, (KEEN)
ball joints, (KEEN)
poly bushings everywhere, (Energy Suspension)
fully adjustable strut rods in rear, (VBP)
new spindels in trailing arms, (VBP)
Restored parts:
Frame,
Upper A Arms,
Lower A arms,
Spindles,
Hubs,
Steering box,
Tranny Xmbr,
Diff Xmbr,
Rear Diff,
Trailing arms.
The only thing not replaced or rebuilt was the fuel tank.
Check out the car on my cardomain site.
http://www.cardomain.com/ride/2588470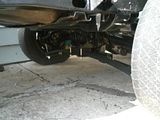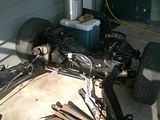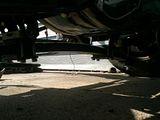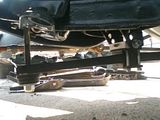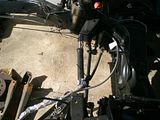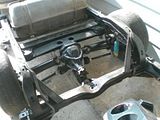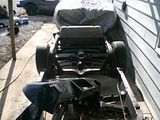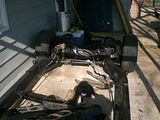 [align=left] [/align]
Thread
Thread Starter
Forum
Replies
Last Post
Vendor Group And Special Buys