Who knows ?
01-31-2007, 03:52 PM
Who knows ?
---
01-31-2007, 03:59 PM
Join Date: Jul 2006
Location:
Posts: 2,091
RE: Who knows ?
---
Man, it seems to me the whole "Global Warming" topic, and now this one too, are quite like trying to talk to someone about politics or religion. Seems people are very polar in their opinions.
I am not 100% sure about anything in this area, myself. It's really hard to separate the rhetoric from the facts, at least to me.
Great thread, George! I hope it spurs some interesting conversations.
01-31-2007, 05:33 PM
RE: Who knows ?
---
I'm at work, so I'll comment on this, in more detail, later!
01-31-2007, 07:42 PM
RE: Who knows ?
---
an interesting question posed here by my cousin.
"I'm kinda hoping one of youse scientific-types can enlighten me on a point that I often think about as I watch people describing (with Chicken Little effectiveness) that the Earth is warming, the polar ice cap is gonna melt and those of us living below 500 or 1,000 feet elevation betterbecome accomplished attreading water. The thought process I'm talking about goes like this: I remember from high school science class, as well as from personal experience since, that when ice floats in water, it displaces liquid water such that the melting of the ice does not cause any significant change in the level of the water itself. In fact, if I recall correctly from those many years ago, solid water at 32 degrees (ice) is less dense that water at 33 degrees (liquid). I think 39 degrees is the point at which water (H2O in any state) is densest. Probably why ice floats in the first place. Okay, enough rambling ... if the polar ice cap (a t least the North Pole) is ice that is floating on the Arctic Ocean, (evidence Nautilus' historic terse position report 'Lat/Long 90 north') then how would its melting cause any appreciable increase in the level of the seas? I'm sure there is an explanation, but I just don't know it and only think about this dilemna at weird times while watching the news crews tell me to make sure I got my PFD handy. I guess just Antarctica?"
01-31-2007, 08:19 PM
Join Date: Jul 2006
Location:
Posts: 2,091
RE: Who knows ?
---
AH! Great question! This one I can *sorta* answer....
*grabs propeller hat and gives it a spin, for good luck*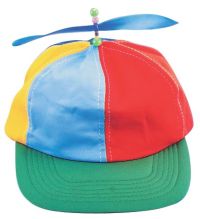 Basically, the question is very valid.
From what I understand, and this is very non-scientific I have to stress, the answer to this question lies in what portion of the ice lies below sea-level, and what portion lies above sea-level. Think of it in comparison to having a glass of water that is full, with ice in it already... when the ice melts, the level of water in the glass remains the same. However, if you fill up the glass to the top level, and add the ice AFTERWARDS, the water level will overflow the glass.
It's all about how much of the existing ice is displacing water vs. how much ice is not displacing water...
God, if I made sense just there, I dunno... I doubt highly that I could explain that properly.....
01-31-2007, 11:13 PM
RE: Who knows ?
---
O.K. I'm ready to give it a shot........
True, the majority of the ice in the northern regions is floating, but we have a substancial amount that covers Greenland and Northern Canada.If this melts away, we should see a rise in the sea level to some degree. There is quite a bit more water locked up in the Antarctic. This ice is not floating. If this ice should melt, yes, we would see quite a difference in the sea levels.
Now, global warming vs. global cooing......
Our weather works in cycles that you might compare to the phases of the moon. the moon shows full, waining, no moon, and waxing.
Our weather works in a simular manner. The earth will warm over a few 100 thousand years and then move toward cooling. Yes, there are factors that contribute to this, volcanic activity is the major one, releasing HUGE quantities of CO2 with each eruption.
Example:
The eruption of Mt. St. Helens released more CO2 than we humans have in the last 50 years. I really think it is quite arrogant of us to think that
WE
are the cause of so called "Global Warming"!
If we monitor the temperatures around the globe, we see that where it was hot, is now cooler, and where it was cold, is now warmer, we can see that there is a continuous balance of this action.
Are we experiancing "Global Warming"?, in my opinion, NO!
Are we experiancing "Global Cooling?, in my opinion, NO!
We are just experiancing the natural shift of weather patterns.
Where I live, we used to have 4 to 5 feet of snow every year, now we get less than 3" at a time.If I look at only my area, yes, people would say that we have "Global Warming", but if you look at Vancover , BC., T. S. will say "Global Cooling", since they are getting snow storms not experianced in most peoples life time.
I suppose that over a few 100 thousand years, we may experiance a global shift to overall warmer temps world wide, but don't panic, we are talking a few 100 thousand years. Can we do anything about it, NO! Remember, a few 100 thousand year later, we're goin' to get our butts
froze
!
In my opinion, IF we are experiancing the first stages of whole earth warming, the cooling is right behind it.
Our lives are so short that we really can't grasp the 10,000 or 100,000 year concept. Do this, think back 3.5 billion years when this planet was just a big blob of molten rock. Yes, major changes take place, but you won't see it, nor can you do anything about it!
I left out a lot of technical scientific stuff, but I don't want to take over the whole forum with a book!
02-01-2007, 11:26 AM
Join Date: Dec 2006
Location:
Posts: 99
RE: Who knows ?
---
C3 Starship, You never cease to amaze me. I truly think that, with your scientific knowledge,when you are through with the Starship she will truly be able to fly. I'm going to start a write-in campaign: "C3 Starship For President". PS I don't think anyone could convince the people in Chicago that we have Global Warming today. I just heard on the news that the high will be 0 and the wind chill -25 today in Chicago. BUUUUURRRRRRRR
02-01-2007, 12:46 PM
Join Date: Jul 2006
Location:
Posts: 2,091
RE: Who knows ?
---
Fantastic post, Dave! Wow, bro, that was very well thought out!
You are absolutely correct on the "T.S. would say we're havin' 'Global Cooling'" 'cause I tell ya, my friend, it's unseasonally cold up here... still. It looks like it might be starting to break next week, back to more normal temperatures here.
I got salt on my car from the roads; never ONCE in the 27 years that I've lived here, have I seen salt on a car, period, up here. But, that's a whole 'nother story...
Here's some more fuel to the fire. Actually two points:
1) Cows release mass amounts of "methane" gas through their, uh, "plumbing", shall we say... this is a huge contributor to the whole issue...
2) There is a HUGE bed of CO2 stuff just under the permafrost in Siberia (northern Russia)... with the slight increases in temperature in that area, the permafrost is melting, and thus releasing
those
gases into the environment... last I checked, there's more material hidden under that permafrost than we could generate in our Escalade's in 100,000 years.
I really don't know what the truth is around this whole issue; all's I know is that something is changing. And it's changing fast.
I've been keeping an eye on property values in Costa Rica lately....
02-01-2007, 11:10 PM
RE: Who knows ?
---
One other little tid-bit I'd like to add.........
Do y'all realize that we are experiencing the end days of the last "Ice Age"?
After things warm up, we'll go into another cycle, and we'll have another "Ice Age" begin to build. Sea levels will begin to drop, as glaciers begin to rebuild. 'Round and 'round we go, will it ever stop, I don't know! (but I doubt it!)
I guess you can say we are experiencing global warming, but you should see what happens next!
The term "Global Warming" is just a ruse "they" use to get us all worked up, and think we're goin' to "SAVE THE WORLD"!!!
Gimme a break!!!
harleyboy52....
C3 Starship for President? I don't think the country is ready for that!!!
You'd def see a lot of changes!!!
02-02-2007, 10:46 AM
RE: Who knows ?
---
This Global Warming issue is all over the news this mornin'.
Some conference in France says it's our (human) fault.
Oh...ya, we might have contributed to it, but all we did was throw a (1)rock into the Grand Canyon to help fill it in.
The conference is tryin' to come up with an idea to reverse the prob.
I have the perfect solution.....it ain't cheep....and will take a while....
Everybody open the doors on our refrigerators and freezers, turn on our air conditioners, and ......nah....that won't work either.