Innovative dual ball bearing 76mm
09-25-2006, 12:14 PM
Join Date: Sep 2005
Location:
Posts: 3
Innovative dual ball bearing 76mm
---
Hi guys. I am a long time member on supraforums.com, syty.net and a supermod on b20vtec.com if references are needed. Recently we uprgraded to an Innovative dual ball bearing 80mm so this one is for sale. It's an Innovative dual ball bearing 76mm. It's a true 76mm wheel. This turbo is oil fed and liquid cooled. The housing is a divided .84 housing with the upgraded huge R wheel for the most flow out the exhaust. The v-band is a 3.5 discharge. The cover has been polished as you can see and the inlet is 4". This turbo from Innovative with these upgrades after shipment and such would run ~2500. This turbo has under 2k on it and makes tons of power. The supra only comes out on weekends so we never put any miles on it really. Innovative says it's good to ~980hp the way it's currently setup. This was running on a built auto with a PI 3800 stall and lag was not an issue. The turbo has never seen over 22psi and only ran on synthetic oil. Innovative told me the sweet spot at the track for this is 35psi. We never dyno tuned the car yet to get some numbers or were able to turn the boost up further. I can't imagine honestly what it would feel like at 35psi.
because at 22psi it pulls extremely hard. This turbo is also the only ball bearing turbo manufacturer that can be rebuilt piece by piece and upgraded unlike garret for example who will need the entire cartridge to be replaced if something were to happen or if having and upgrade done.
$1600 shipped including paypal fees.
Here is one shot for now,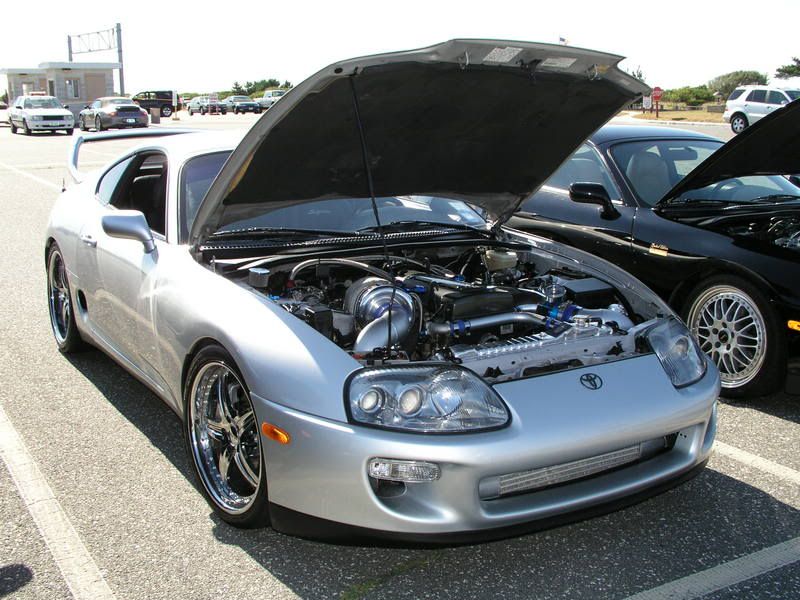 Thread
Thread Starter
Forum
Replies
Last Post