****Lingenfelter twin turbo Z06 FS****
10-25-2008, 11:28 AM
Join Date: Oct 2008
Posts: 1
****Lingenfelter twin turbo Z06 FS****
---
Ok guys first of all I am selling this for a friend who has it from a repo company. Please direct all of your questions towards him... 319-360-9513 and ask for Steve.
The car is located in Marion, Iowa 52302 and buyer will be responsible for pickup or delivery
2001 Z06 Corvette with 19,600 miles
Lingenfelter twin turbo/twin intercooler kit
Lingenfelter 427
Lingenfelter Transmission
Lingenfelter Differential
Spec stage 3 clutch
Aluminum flywheel
BBK short throw
Stainless exhaust
BBK TB
Autometer sport comp boos and fuel pressure gauges
D/S rotors
Functional side scoops
SSR 18"
New tires... Yokohama 275/35/ZR18 fronts
315/30/ZR18 rears
Bose sound system
And AC
Too many mods to list.... total spent at Lingenfelter is well over $50,000
The car should really be sent back to Lingenfelter at a charge of $1,000 to be put back to their tune..... call for details
car has 2 tunes.... on pump gas car puts down over 700 at the wheels
on race gas car puts down over 800 at the wheels
$50,000 OBO
sorry about picture quality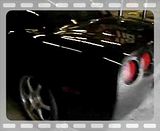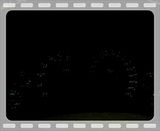 Sorry videos don't have sound can't get it figured out[/align]
____________________________________
[/align]
05-27-2010, 10:18 PM
Join Date: May 2010
Location: Syracuse, New York
Posts: 4
---
Trade?? I have $28,000 in my 565ci Gene Fulton motor alone, $6,500 in the trans, $1,800 in the converter, in chassis set-up $14,000.. Over $55,000 in the car, look at link:
http://www.racingjunk.com/category/18/Complete_Race_Cars/post/1891037/10.5-Malibu-Grudge-Car.html
06-07-2010, 01:02 AM
Join Date: Jun 2010
Posts: 1
---
Hey my name is Expt, I need advice form someone who is familiar with both the Lingerer Magnification and If Someone could get me on the right track with what is best for LS2's that. I will to choose between those two additions but i can not make my mind up.
06-08-2010, 08:57 PM
Join Date: Jul 2005
Location: Central North Carolina
Posts: 2,105
---
No offense, but you have not convinced me this is a real Lingenfelter. There are ab out three out there claiming to be for every one that is real.

Not sure about the windshield comment. But usually Lingenfelter 'vettes have the nameplates on the rocker sides, on the engine, and dash plaques, etc. Don't see any of the real ones here.

BUT: The thing I think about most is this. Lingenfelter's #1 product for the C5 is a mini-tub kit that widens the rear wheel wells, permits them to run up to 345 width rear tires, which a blown 7-liter engine definately needs. So this car doesn't have that: it is running 315s which are the biggest you can squeeze, barely, in the stock ZO6. I seriously doubt Ling. would do any modded car without that mini-tub kit. Really, this is a sign the car was done on the cheap . . .

Further, if you plan to sell this as a Lingenfelter, I would recommend that: a) you have receipts that Lingenfelter will verify, b) you can explain how you can get a Ling. built 7-liter engine and all that other stuff for a mere $50,000 extra -- I spent close to twice that much (for example, for a 2001 to have a 7-liter engine it either would have been a sleeved standard block, which is pure sh*t and Ling would never use, or it would have required a C5R block, which that one part cost about $7,000 just for that alone (i know, I bought one) before you put a single part inside it), and finally, c) the FAST manifold -- it is a good thing to have but Ling. tends to use their own manifolds and although they are not as big or free breathing as the FAST, with the turbos you don't care, you can let the pressure do the work forcing the air for you and it still works out.
Thread
Thread Starter
Forum
Replies
Last Post
Vendor Group And Special Buys